As a business we have, and continue to, invest heavily in technology. Our digital strategy is to provide technological solutions that assists all key stakeholders, enhancing their experience and, ultimately, provides an excellent, cost effective service that helps control indemnity spend. We feel that technology is a critical tool to ensuring successful delivery and improved customer satisfaction.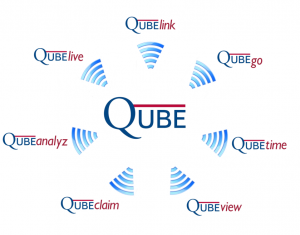 The design of our full end to end solution focuses on speed of transaction, self service functionality and automation. Wherever possible we have looked to automate processes and have focused heavily on data control and accuracy, which we see as essential criteria for any system. Whilst the core functionality is common across all areas of the business the system has been tailored to fit the specific requirements of each business area and the different process flows and data requirements. Technology is very much seen as an enabler to help speed up the process and provide a more consistent product, which in turn gives our technical staff more time to focus on service and technical delivery.
To support our Real Estate offering we have developed a web portal that is accessible by all key Stake holders and acts a common platform for capturing claims information and obtaining real time data. The key features of the system include:
Responsive web site compatible with variety of devices (phones, tablets, computers)
Accessible to all key stake holders including insurer, broker, tenant and managing agent
Ability to instruct QuestGates with case creation with document upload and immediate acknowledgement
Claims settlement Plan including progress against key milestones
Access to real time self serve management information with over 600 data fields.
Financials information including reserve tracker (shown in graphic form), payments and overall incurred.
Gain real-time business intelligence including specific risk management data
Benefit from a flexible and scalable information infrastructure
Real time analysis of claims with various filters based on division, location, type and value with the information available as pie chart, graphs, geographical maps and line by line.